Chiropractic Care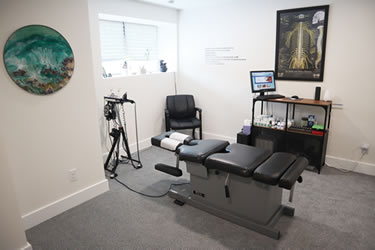 When healthy, the human body is self-healing, self-regulating, and self-maintaining. Baku Chiropractic & Functional Medicine proudly offers chiropractic care, a safe, natural health care alternative, to keep your body functioning as it was originally designed.
Chiropractic care may be your long-awaited answer to better health. We look forward to helping you experience the many benefits of chiropractic care!
Symptoms Are Not the Problem
Rather than focusing only on presenting symptoms, chiropractic care is responsible for identifying and correcting the underlying source of pain and discomfort. Symptoms are similar to alarms. They are not the problem, but they tell us there is a problem. They inform us that your brain and your nerves are under stress, which is indicative of interference that is preventing healing from taking place.
By noting your symptoms and going beyond what we can see from the outside, Baku Chiropractic & Functional Medicine is able to ensure the health of your nervous system. When your nervous system is healthy, your brain-to-body communication is restored, and your body can heal properly.
Our Unique Approach
Dr. Baku specializes in several unique chiropractic techniques. These methods allow him to help a broader range of people. Along with Applied Kinesiology, a system of diagnostic muscle testing, he also performs the following:

Chiropractic Care | (720) 998-7956