Neuro Emotional Technique (NET)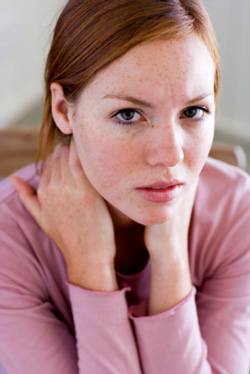 Nearly 80% of physical pain has some sort of emotional component. While many health care techniques address only the structural piece of care, Neuro Emotional Technique (NET) is dedicated to the emotional piece of care. It uses acupuncture and acupressure to neutralize the emotional stressors that put the brain and body into fight-or-flight mode.
Baku Chiropractic & Functional Medicine believes that emotional health plays a crucial role in overall well-being. Learn more about how we use Neuro Emotional Technique to give our patients the complete care they deserve.
The Benefits of NET
NET is a mind-body approach to care. It heals emotional stress before it manifests into physical symptoms. Even better, it can be used to heal emotional stress that has already evolved into obvious physical pain and discomfort. Examples of detrimental emotional stress include:
Depression
Anxiety
Phobias
Are you suffering on a daily basis? You may have unresolved emotional stress that is preventing you from feeling your best. Dr. Bakko and his professional staff are here to listen to your concerns and learn how they might be able to use NET to help you heal.
How Does It Work?
Of the emotional techniques out there, NET has the greatest amount of research to support its claims. It has been proven to help lower stress in the brain and inflammatory markers in the blood.
NET resolves emotional stress through a combination of chiropractic care and meridian therapy (acupuncture and acupressure). First, manual muscle testing is used to make a diagnosis. Then, chiropractic care and meridian therapy are used to target the disruptions in the body that are making it unwell. The main idea of NET is to have the patient connect with feelings related to stress while an adjustment is performed or trigger point correction is made.
Get Started Today
Our practice is passionate about mind-body health. After losing two close friends to suicide – one a former Marine and the other a victim of emotional trauma – Dr. Bakko became committed to doing more to help those in need. With the help of Neuro Emotional Technique, Baku Chiropractic & Functional Medicine is able to offer truly holistic care.
Please do not hesitate to contact us with questions or concerns about your unique condition. We are happy to speak with you.

Neuro Emotional Technique (NET) | (720) 998-7956